SERGIO GÓMEZ ACADEMY Pro Tennis Program
Sergio Gomez, formerly ranked no.22 in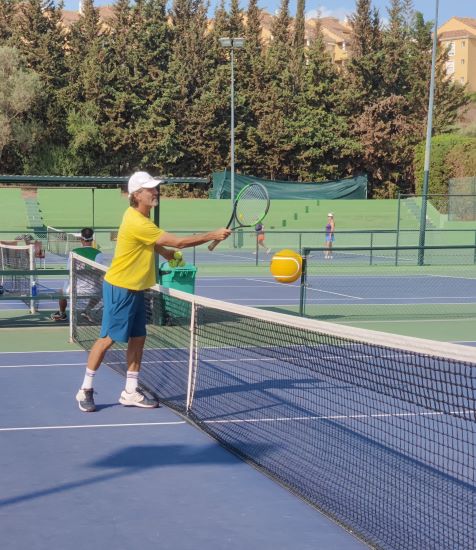 Spain, playing on the ATP tour and participating in Grand Slams, such as Wimbledon, has invaluable knowledge and expertise to share with players of all levels.
He also leads his experienced and dedicated team of coaches who help players to achieve all aspects of their game.
This can be technical, tactical, physical preparation but first and foremost, how to think like a genuine and credible professional player.
Come to Marbella and try our pro tennis program. We can design tailor made packages to suit the needs of each individual player, whether it be over a long period of time or weekly sessions.
This is also a great option where players are looking to adapt to the climate, which is ideal for training outdoors, either on clay or hard court.