6x Hard courts and 4x Clay courts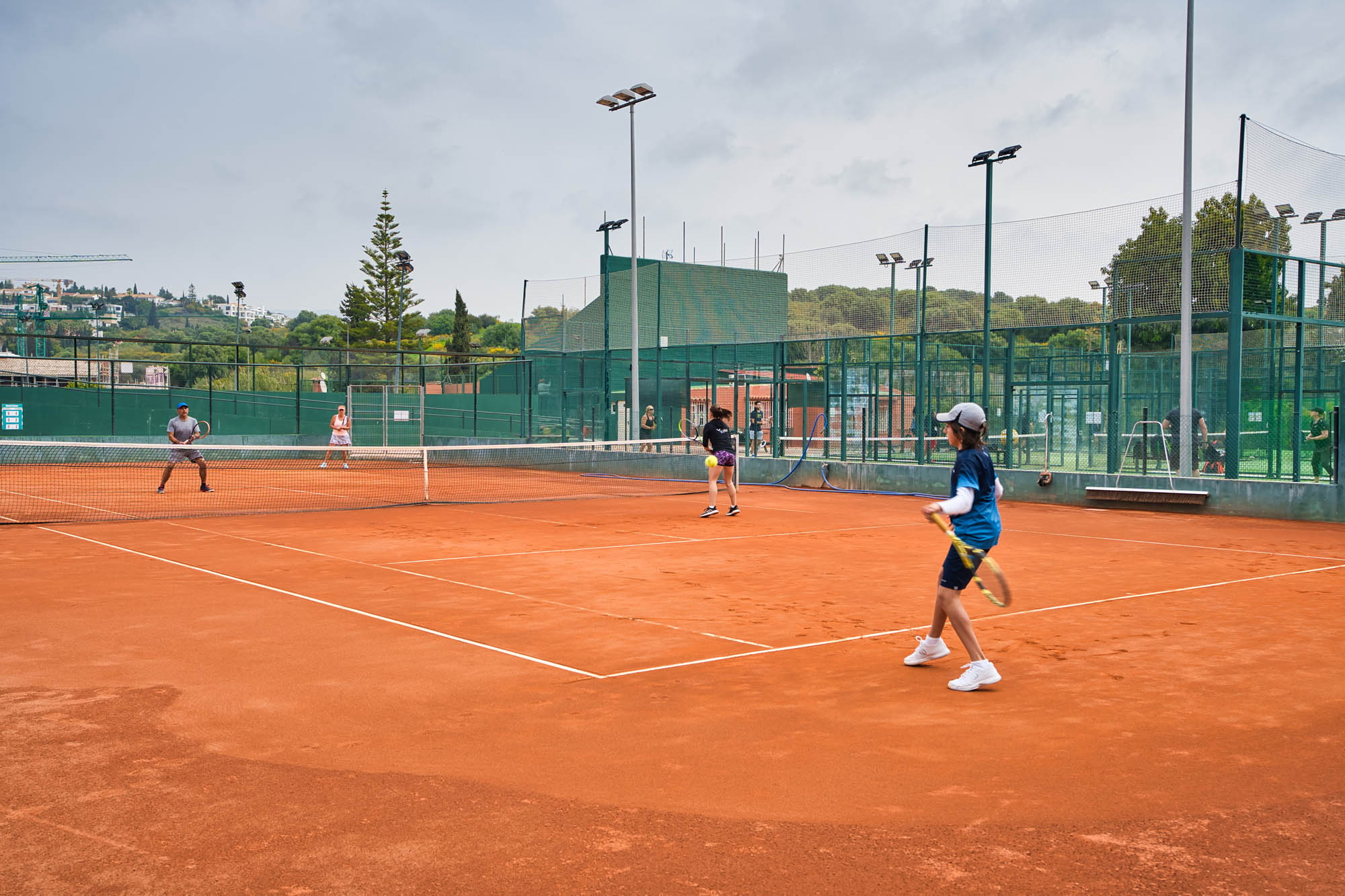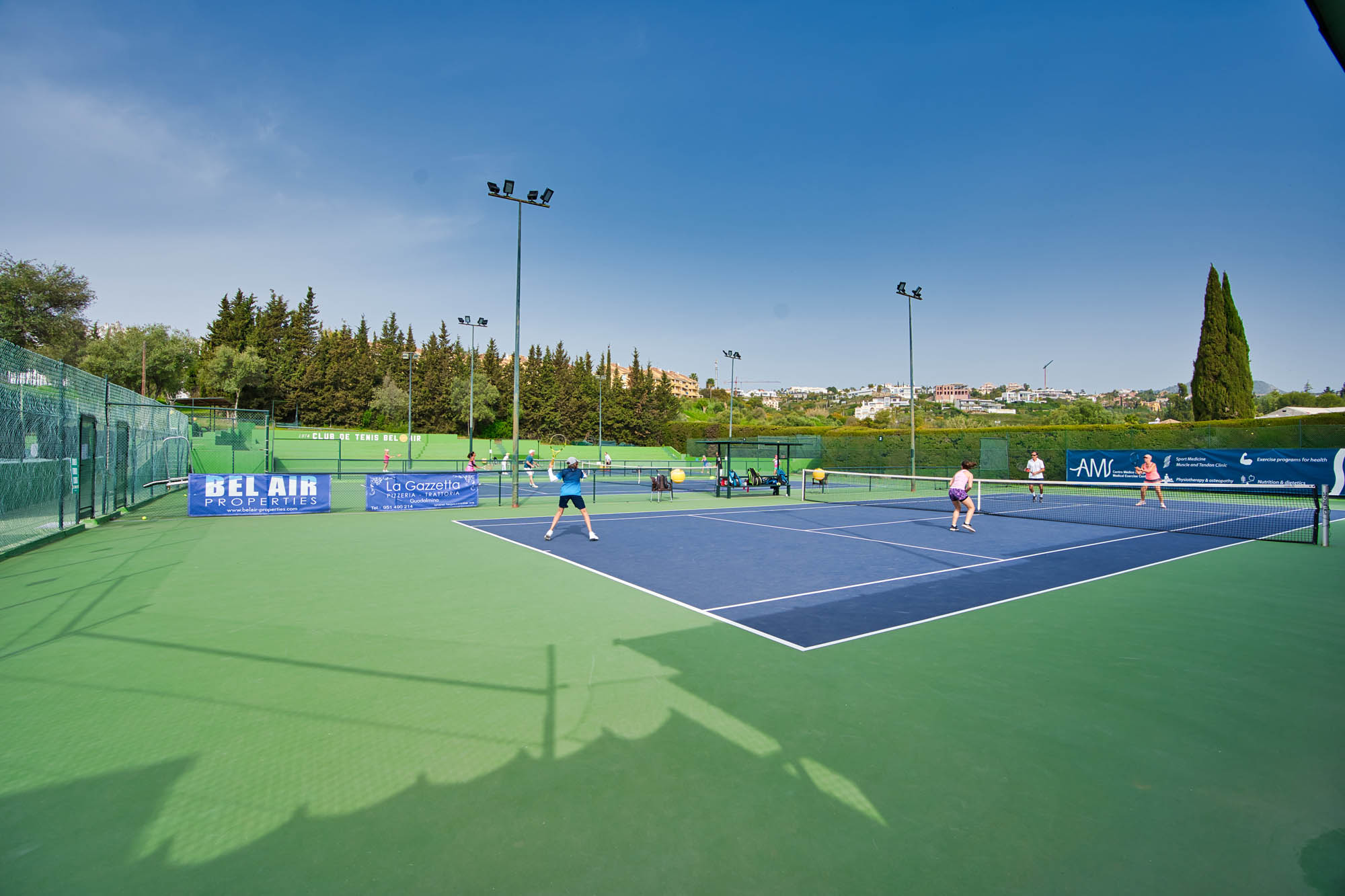 Sergio Gomez Marbella Tennis Academy located at Bel-Air Tennis Club are proud to offer the finest Professional tennis program in Marbella. The academy is run by Sergio Gomez – Barrio formerly ranked no.22 in Spain. Having played on the ATP tour and participated in Grand Slams, such as Wimbledon, Sergio certainly has invaluable knowledge and expertise to share with players of all levels.
Private class
With highly qualified, professional coaches we offer tailor classes to suit everyone. Whether it be a one off class or a regular booking, we are sure we can help you achieve those goals.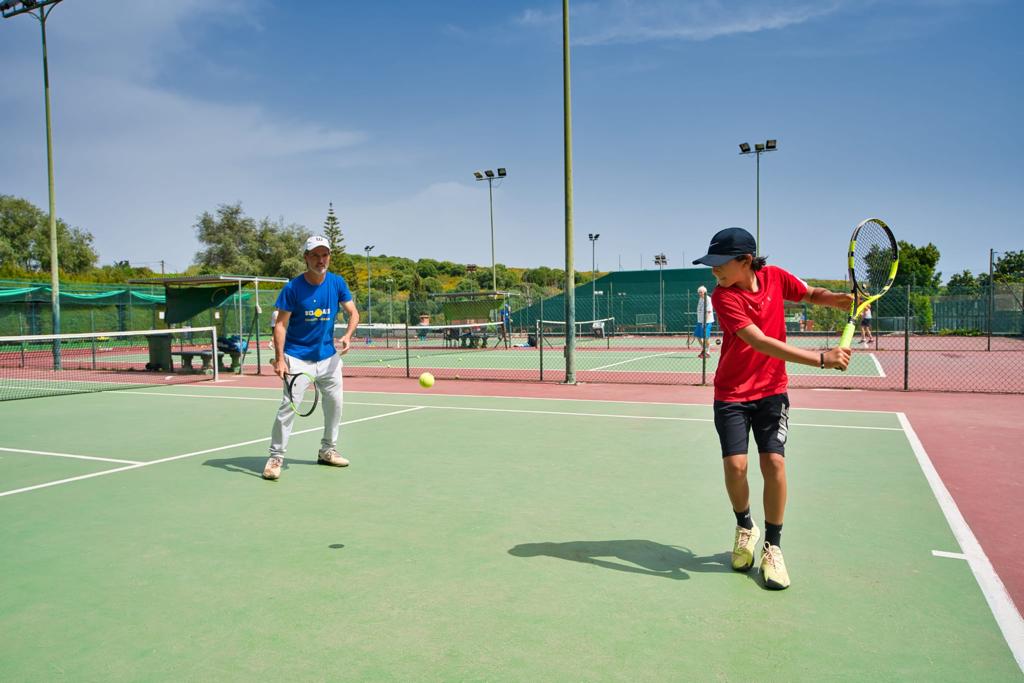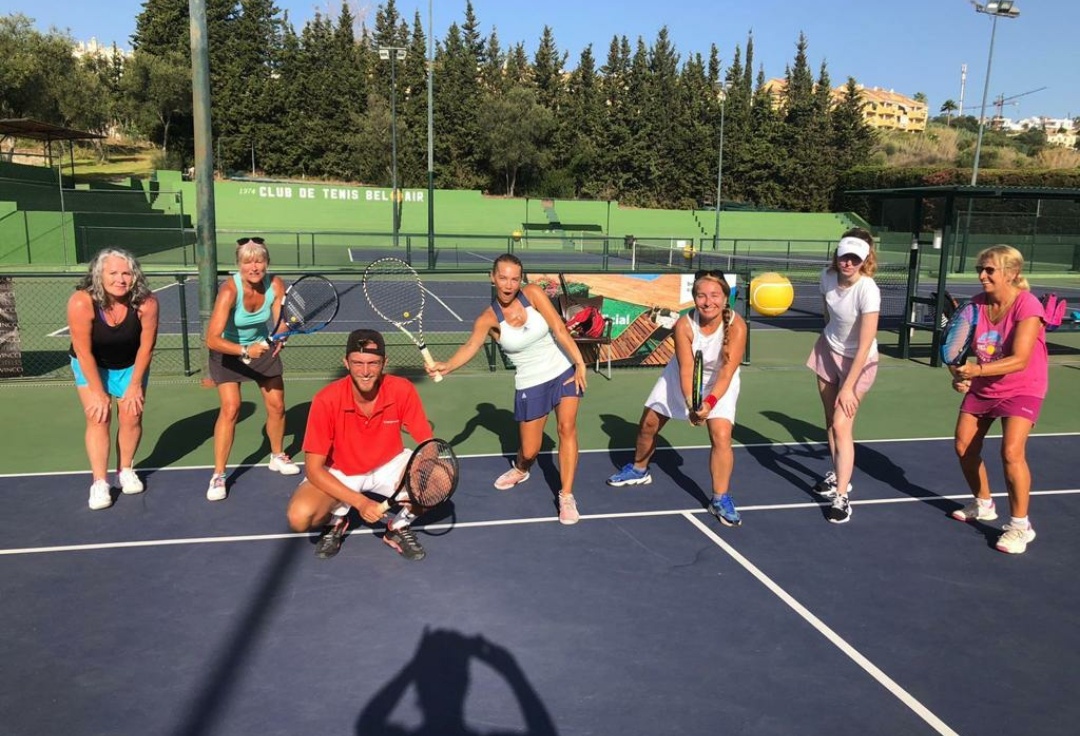 Camps
We run various camps during the year. This is a great way for kids to submerse themselves and have a world of fun not to mention the skills and technique that they will learn.
Group class
At Bel-Air We love group classes it epitomises what we are about. They are a great way to not only meet new people but to take on that competitive edge. You have to try one.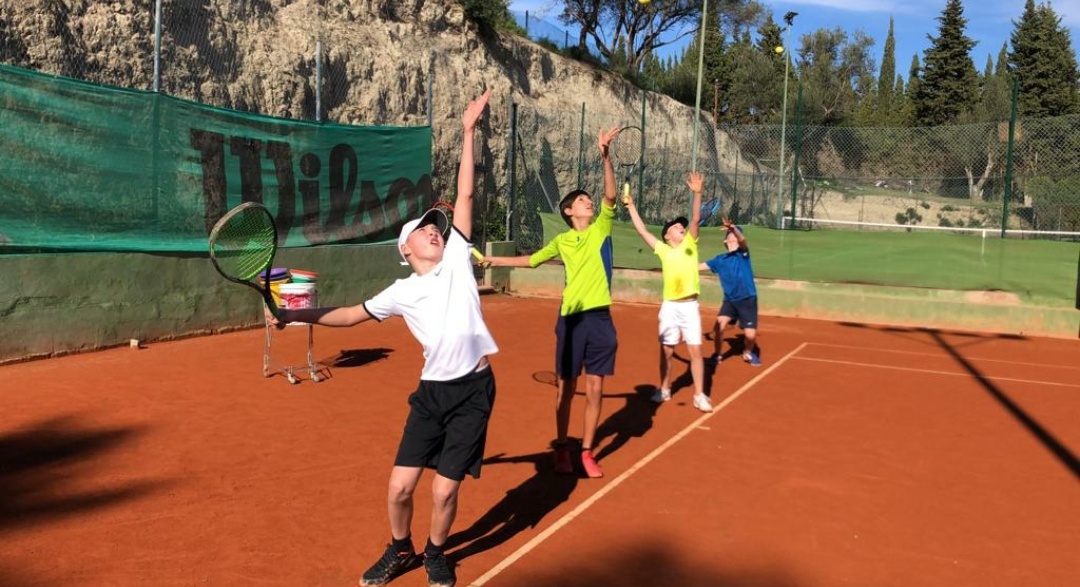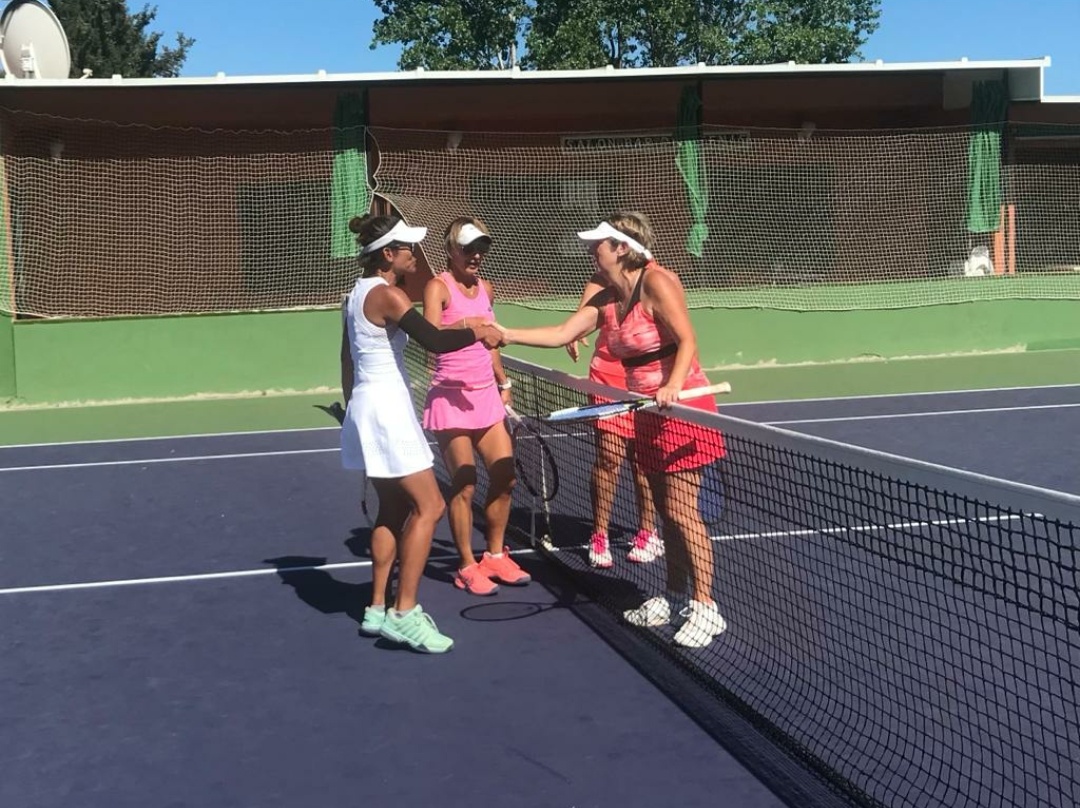 Mix-in
Our mix-in´s have been around for over 20 years. Most players play these regularly. It is a brilliant system where players mix in and out player several one set matches over the space of a few hours. Very social and very good fun.
Tennis holidays
We are experienced at organising professionally run tennis holidays for clients both local and abroad. We adapt this around you and adjust each holiday to suit you. Contact us for more information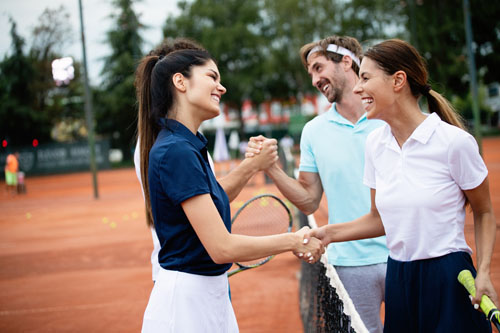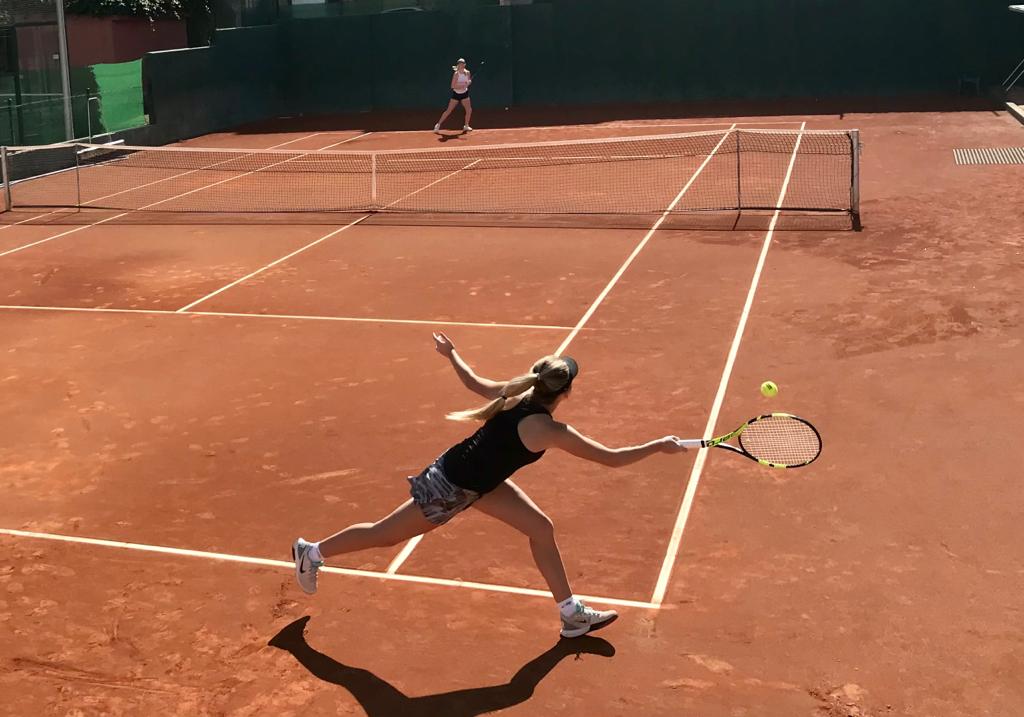 Arranged matches
Don´t have a partner? Don´t worry!
With our large client base of players at all levels one of the services we offer are organised matches where we help you find an opponent.