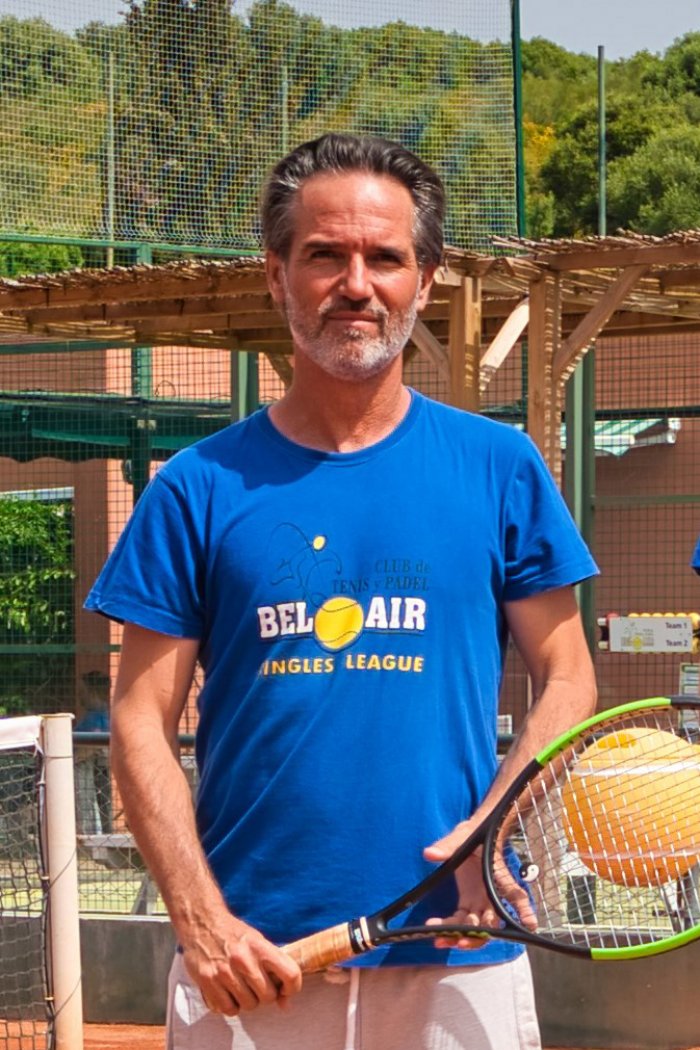 SERGIO GOMEZ
Nationality: Spanish.
Date of birth: Oct 16th, 1970. Marbella, Costa del Sol.
Languages: Spanish & English.
Excelling as one of the best Juniors in Spain, Sergio started his career, playing on the ATP tour, playing all over the world.Competing in Grand Slams such as Wimbledon and The U.S. Open. Best ranking in Spain 22. (1994.) Spanish Veteran's Champion +35 2009.
Sergio has over 14 years of coaching experience in Marbella.
He coaches all levels, although he specialises in teaching promising Juniors 10-16 years of age.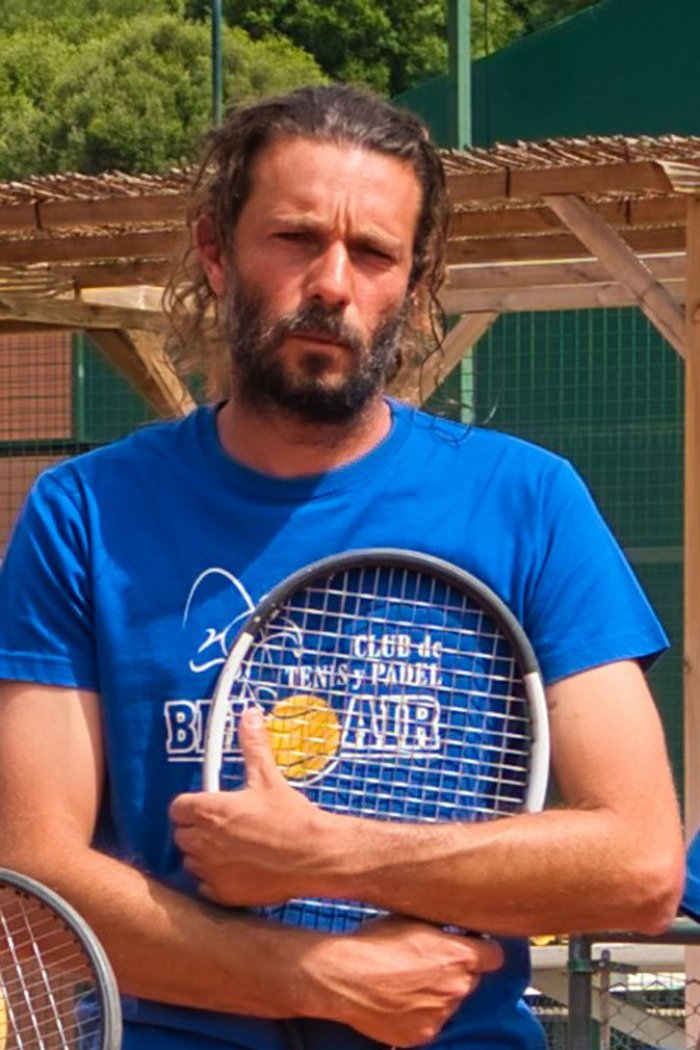 FABIO SILVESTRI
Nationality: Italian,Varese
Date of birth: 16th February ,1982
Languages: Italian, Spanish & English
Fabio has over 30 years of tennis experience and nearly 20 years coaching experience. During his time competing Fabio won two regional championships and participated in the Italian National Championships 4 times. He is a footwork and video analysis lover. Always methodical and invested on court. In his spare time he also likes to develop his knowledge in applied neuroscience for tennis and biomechanics.
He is a very highly qualified and technical coach with qualifications as;
- 2nd Grade Instructor with the Italian tennis federation ( FIT ) -Instructor (PTR)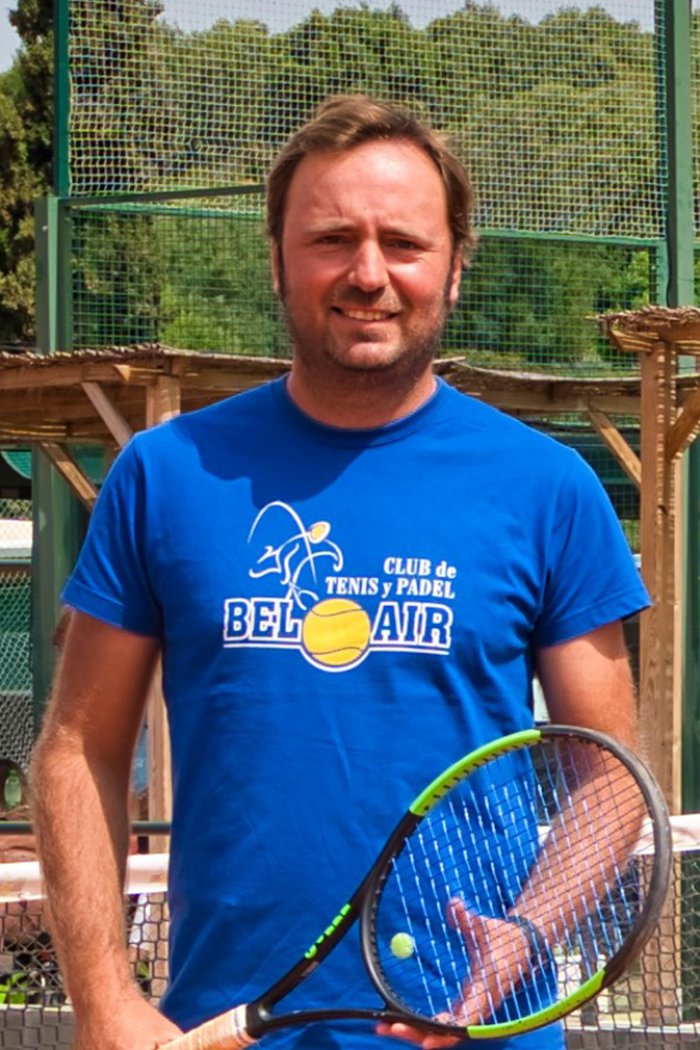 JUAN GARCÍA
Nationality: Spanish.
Date of birth: 27th July 1985. Talavera de la Reina, Toledo.
Languages: Spanish, French & English
Head of Bel-Air Tennis School
Nationally qualified tennis and padel coach. As a junior Juan played regional and national tennis tournaments and still competes regularly in both tennis and padel.
With over 18 years of experience no matter what goal or ability you have Juan is a great choice if you are looking to develop your game.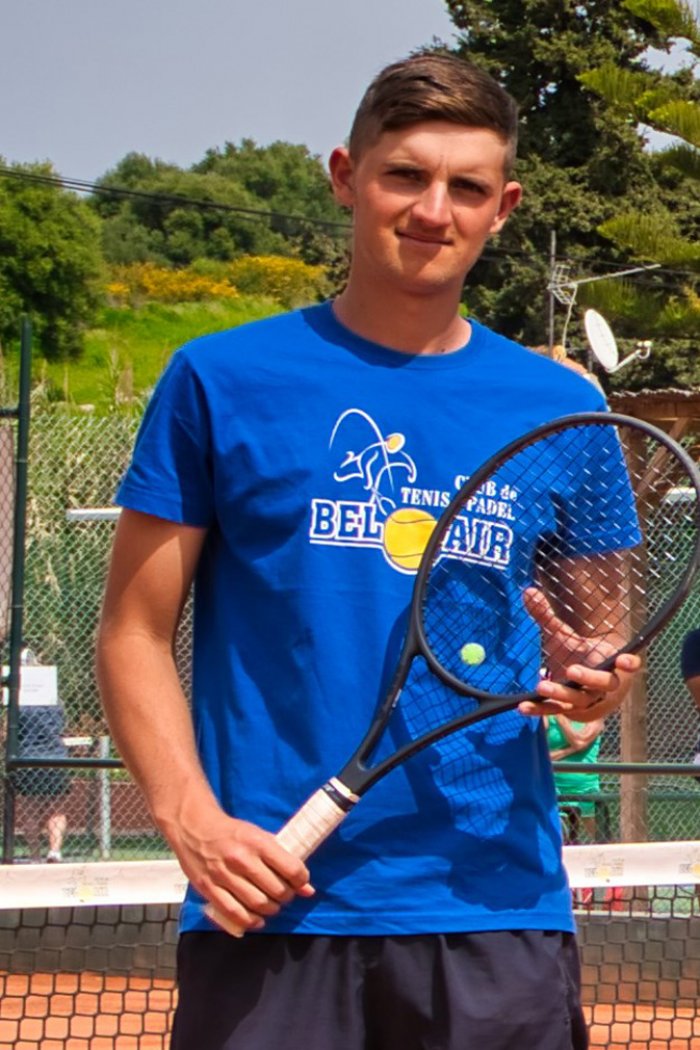 JORDAN FRY
Nationality: Spanish
Date of birth: 16/07/ 2001
Languages: Spanish & English.
A young but experienced coach fluent in both Spanish and English who delivers fun and dynamic classes to players of all levels .
Jordan has a wealth of tournament experience and has finished as the masters league champion numerous times. He has over 3 years of experience working with us at Bel-Air tennis club coaching players of all ages. He specialises in sparring sessions as well as working with beginners and kids.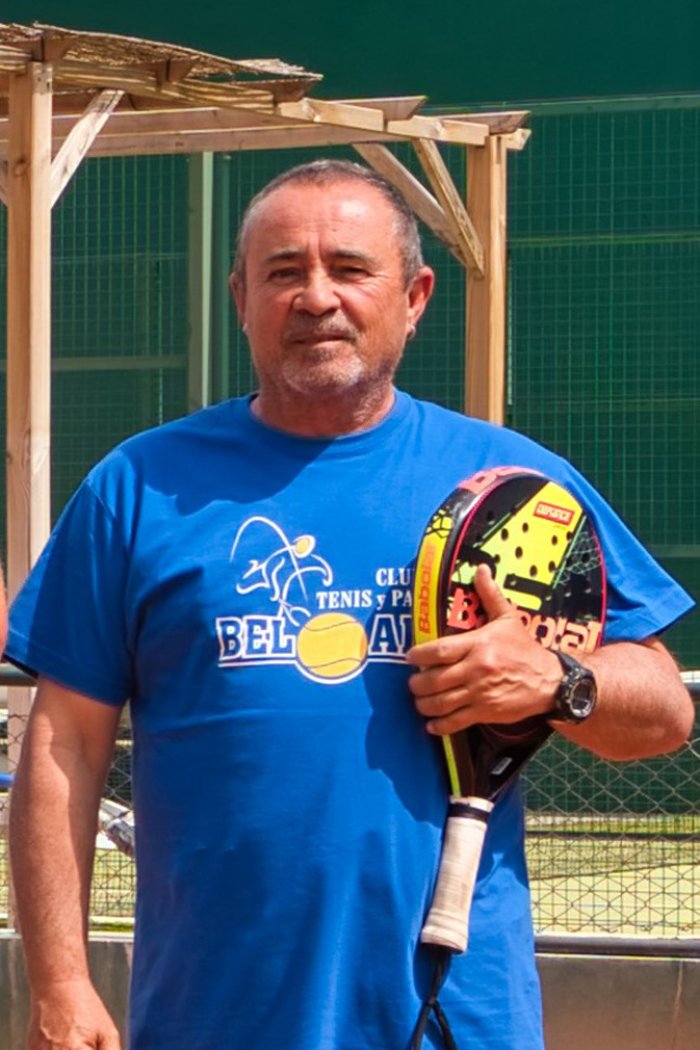 Marco Rosete
Nationality:Spanish
Date of birth: 11/06/1962
Languages: Spanish & English
Marco is one of the most experienced padel coaches on the Costa del Sol . He developed his knowledge by completing the padel course under the Spanish Padel Federation.
Capable of delivering lessons to all abilities we are sure you will enjoy his classes.